W E L C O M E  T O
B R A N D O N  S O H  &  A S S O C I A T E S  P A C
In 2013, Brandon Soh started his first company in Singapore offering book keeping and secretarial services. After spending four years in the Middle East, he returned to Singapore and successfully became a public accountant in Singapore. He then set up his own practice – Brandon Soh & Associates PAC in 2015.
The aim of the firm is to provide clients with the best of our knowledge and professional services to meet clients' business requirements. The Firm strives to prioritise clients' interest and maintain a strong, independent and professional business relationship.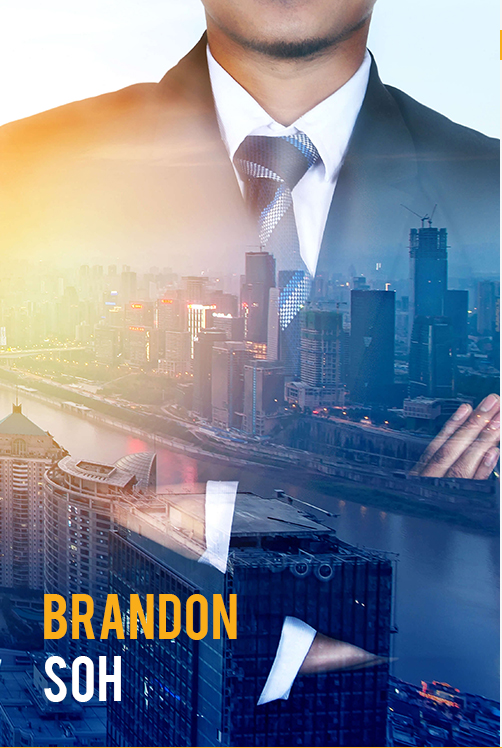 BRANDON SOH
Partner
Biography
Brandon heads the audit function of the Firm. As the audit partner, his responsibilities include auditing and accounting services to the clients and also ensuring audit quality control within the Firm. With over 15 years of experience, he has worked with some of the biggest names' companies in Singapore. Brandon has performed audits for companies in the trading, technology, retail, food & beverages, investment holdings and semiconductors industries.
Prior to setting up his own practice, Brandon started as an audit assistance at a Big 4 Firm in Singapore in 2004 and left as a manager in 2011. He then joined the same Big 4 Firm in the United Arab Emirates and left as a senior manager in 2014.
Brandon's employment in the Big 4 Firm had required him to make trips to several cities in China, states in Malaysia, and countries including Hong Kong, Taiwan, Indonesia etc. He also travelled frequently among the various emirates in the UAE such as Dubai, Sharjah, Fujairah, Abu Dhabi etc. Each trip gave him a unique perspective on the various aspects of group audit engagements.
Qualifications
Chartered Accountant of Singapore
Fellow, Association of Chartered Certified Accountants, London (FCCA)
Accredited Tax Practitioner (Income Tax), Singapore Institute of Accredited Tax Professionals (SCTP)
Professional Membership
Registered Public Accountant, Singapore
Practicing Member, Institute of Singapore Chartered Accountants (ISCA)
Member, ASEAN Chartered Professional Accountant (ASEAN CPA)
Fellow Member, Association of Chartered Certified Accountants. United Kingdom (ACCA)